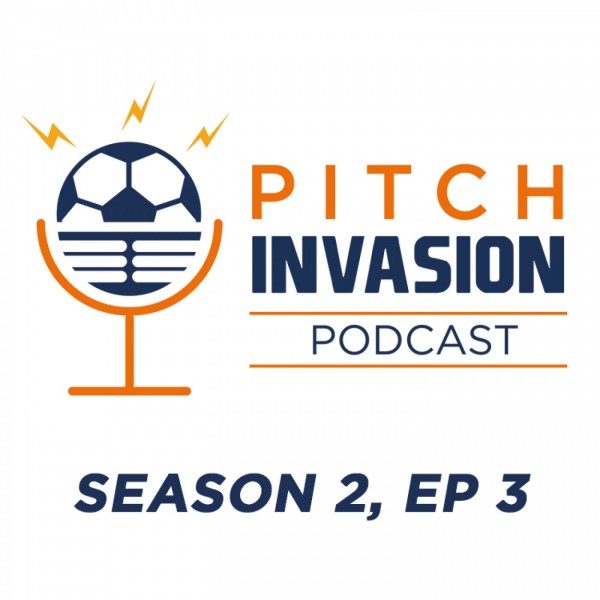 S2 Ep3: Celtic, the new Zuma & Chelsea's win-win
While defenders are blowing up the PSL, Percy Tau is still our favourite obsession. Emeka Enyadike, Lwazi Ziqubu and Xola Magwaza talk Moroka Swallows, Africa & Social media plus Chelsea's win-win situation regarding Frank Lampard.

+ Head and shoulders: Tower Mathoho and the pragmatic Kaizer Chiefs
+ Will anyone overtake defenders on goals list? (06:00)
+ Bloem Celtic using what's at their disposal - (07:30)
+ TS GALAXY leading the way for SA clubs (13:10)
+ Moroka Swallows just "do the right thing" (18:50)
+ NFD spotlight good for SA football (22:45)
+ Is Percy Tau the new Sibusiso Zuma? (26:00)
+ Social media, African footballs biggest ally (32:00)
+ Emeka says "United are in contention" and starts a fight (36:00)
+ Frank Lampard & Chelsea: Win-Win in a loss-loss situation (39:20)
+ Premier League musings: "Manchester City is illegal" (47:05)

Pitch Invasion, the podcast for football tribalists! Join the debate on...
Twitter - https://twitter.com/pitchinvaded
Instagram - https://instagram.com/pitchinvaded
Facebook - https://www.facebook.com/PitchInvaded

Disclaimer: the views & opinions expressed on the Pitch Invasion podcast are solely those of the hosts. They do not reflect the views & opinions of their respective employers, affiliates or advertisers. Nuff said, let's get into it!