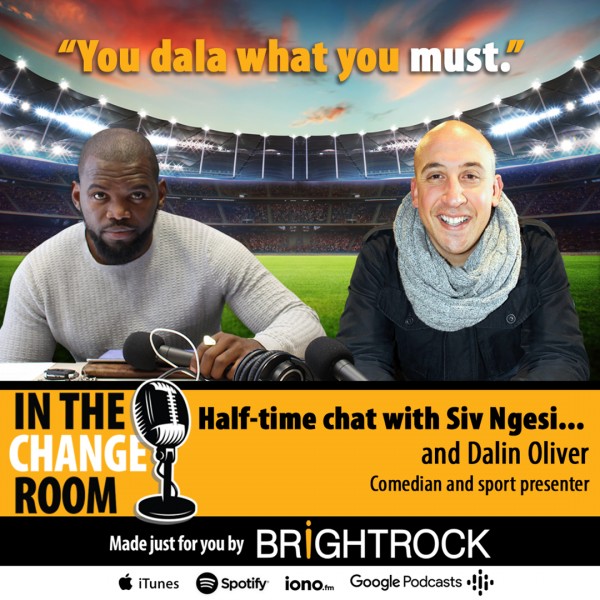 Half-time Chat with Siv Ngesi & Dalin Oliver
"You dala what you must"

Dalin Oliver is one of the funniest South Africans on the mic and with good reason. He's always been a performer, which explains why this former teacher believes educators are the best storytellers.

Radio DJ by day and comedian by night, Dalin shares about converting his art into business and when opportunity presents itself how to "dala what you must"!

A talented junior athlete in his day, his love for sport goes beyond just talking about it on radio. In this hilarious sit-down with Siv, Dalin reflects about how sport gave him significant opportunities, being comfortable with who you are and why he lives vicariously through rugby.

Quotes from Dalin Oliver interview with Siv Ngesi:
• Those change moments come immediately because you realise it's your passion
• Change must be scary.
• You dala what you must.
• Where there is sincerity people are in your corner
• It's the "change moment". You want something. You must go fetch it
• Home is a safe place but it also teachers you the realities of the world.
• Fame is a concept... don't get caught up in the hype.
• I love Rugby. Its everything.
• If you are not willing to change and adapt, you are going to get left behind.