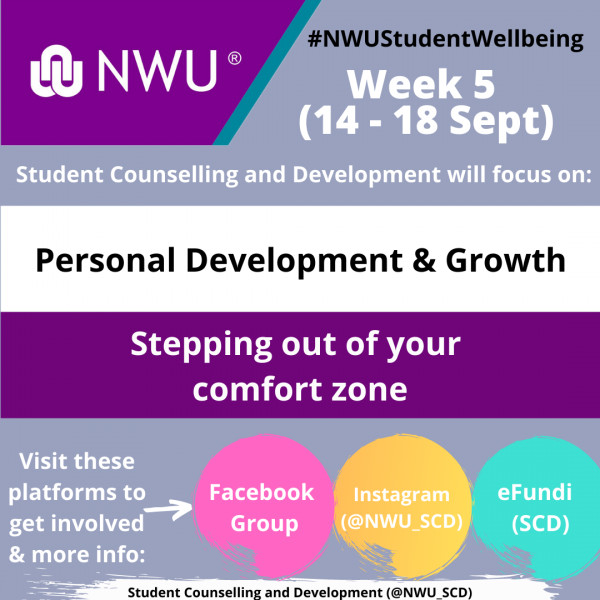 #NWUStudentWellbeing : Stepping out of your comfort zone
Do you sometimes feel stuck in your routines and set patterns? Do you feel like there is more out there for you? Do you want to be the best version of yourself?
If the answer to these questions is yes, this podcast might just be for you.