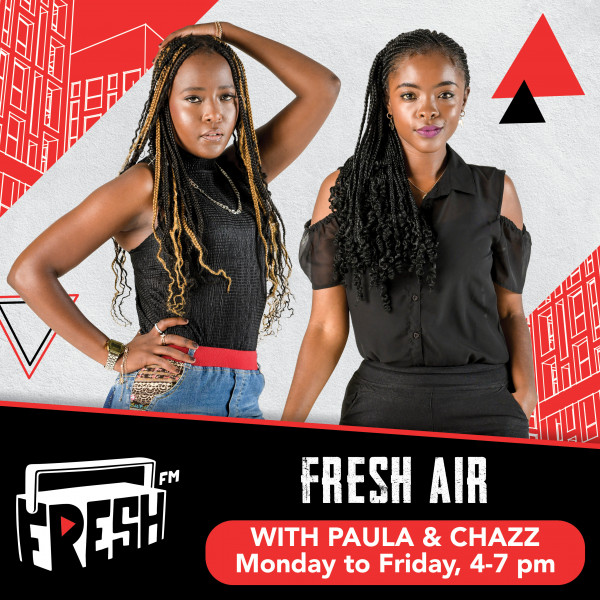 Fresh Air With Paula & Chazz
Fresh Air With Paula & Chazz is the best drive time show in Namibia with two formidable women who have the biggest SM engagement on the radio station for a show that promises to be like no other.

Paula is a seasoned personality whose career spans over 9 years at Fresh FM Always advocating for the voiceless is the bubbly, warm and compassionate Paula Christoph. With over nine years of industry experience, this young, dynamic lady is a veteran of radio content creation. What she loves about radio, is its power to combine her two favorite things in life, which are music and people. When she's not enthralling us with powerful radio content, this skilled communicator is a columnist, TV host, speaker, voice over artist and Master of Ceremonies.

Chazz is a natural talent. A well-travelled, multi-cultured personality who brings her unique life experiences to Fresh FM. Don't get us started on the sound of her voice! Being a music fundi & her love for real conversations & laughter attracts just about everyone. Remember that natural talent? - yes, she is also an actress & MC!