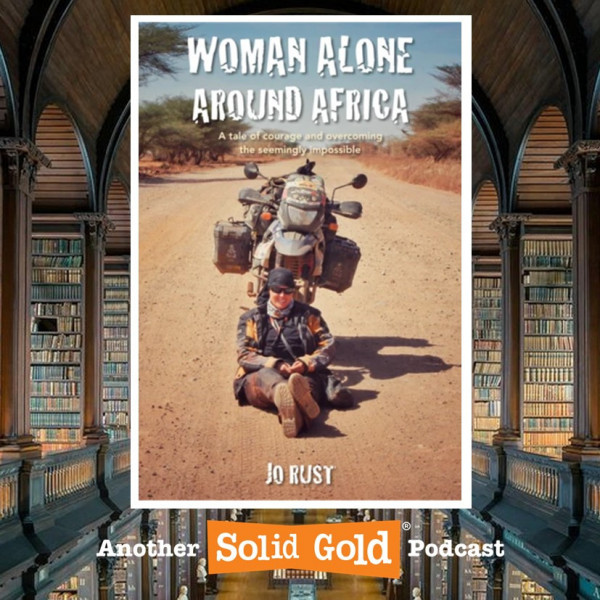 #013 Woman On Wheels | Jo Rust
Adventurer and Mental coach Jo Rust circumnavigates Africa - SOLO

Meet Jo Rust - World Record Holder. Author. Mental Health Activist.

Jo Rust is the embodiment of the word 'gumption'!

Which is what you'd need to ride around the whole African continent on 2 wheels - a woman alone with her motorsickle.

Women over the decades have been blazing trails across the world, especially those women motorcycle riders. And now Adventure Travel queen Jo has put down her adventures of her record breaking circumnavigation of 45 000 kms through 28 countries - and the reasons why she tackles these mammoth treks - down in her first of hopefully many books, Woman Alone Around Africa.