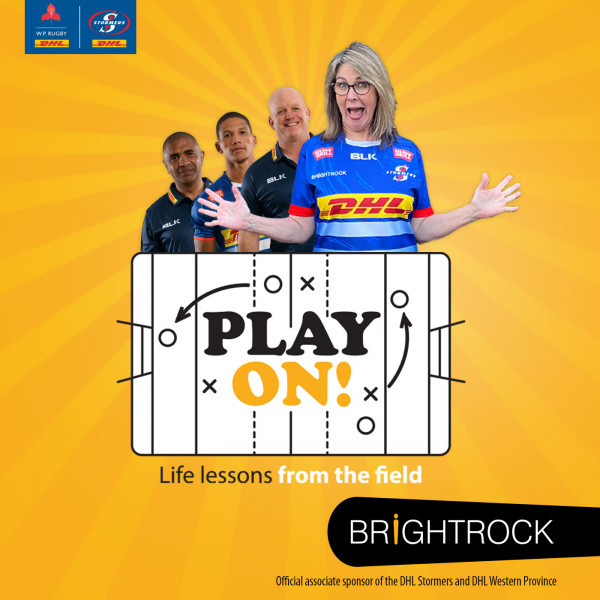 #7 Ouma Fabs and DHL Stormers coach John Dobson chat about loving change.
Our bubbly Ouma Fabs gets mentored on playing the bounce in our latest episode of Play On: Life Lessons from the Field. And who better to learn from than DHL Stormers coach, John Dobson.

Ouma Fabs sits down with the head coach at the DHL High Performance Centre gym to discuss his strategy on the field and how he tackles being in the line of fire.

John is no stranger on the rugby field and he knows a thing or two about managing expectations and approaching the Science of Change. John elaborates on his coaching plans, on trusting his gut instinct and what rugby has taught him about life.

Learn more as Ouma Fabs and John encourage us to play the bounce, play the moment and love change in our lives.