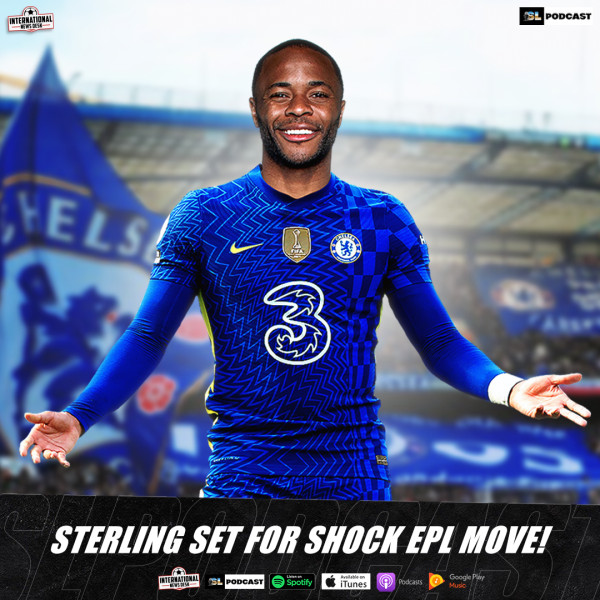 Sterling Set For Shock EPL Move!
Seven years ago, Raheem 'The Dream' Sterling moved from Merseyside to Manchester in a move that raised a few eyebrows. The 20-year-old at the time left Liverpool in hopes of achieving greater success and silverware and set for Manchester City. Since 2015, The Jamaican-born striker has made over 200 appearances for the Citizens and has scored close to 100 goals; Sterling has also represented the English national team at every level with 77 caps for the men's first team. Manchester City have been extremely busy with transfers, having acquired the signature of 21 - year-old Erling Haaland and in January, River Plate's Julian Alverez.

City manager Pep Guardiola has insisted he has been impressed with the young Argentine and unfortunately for Sterling, being a squad player isn't exactly his dream. In a shocking turn of events, the blues of London, Chelsea FC, have shown interest in the Englishman with a fee of roughly £30 Million. This move could come as a shock to many, but for that amount of money, Raheem is definitely worth every penny and even more. He brings goals and assists and an incredible work ethic; a vital cog to any team.

The International transfer window is well underway for some, but Manchester United are quiet and for the first time in a decade, the Red Devils haven't made a June signing. There are copious amounts of reports and rumours, but that's all they are. It seems as if the Ten Gah fever has died down.

On the latest episode of the International News Desk, the transfers around Europe are a hot talking point with Raheem Sterling being the main attraction. Romelu Lukaka is set to rejoin Inter Milan on a Season Long loan and questions about Manchester United are asked!