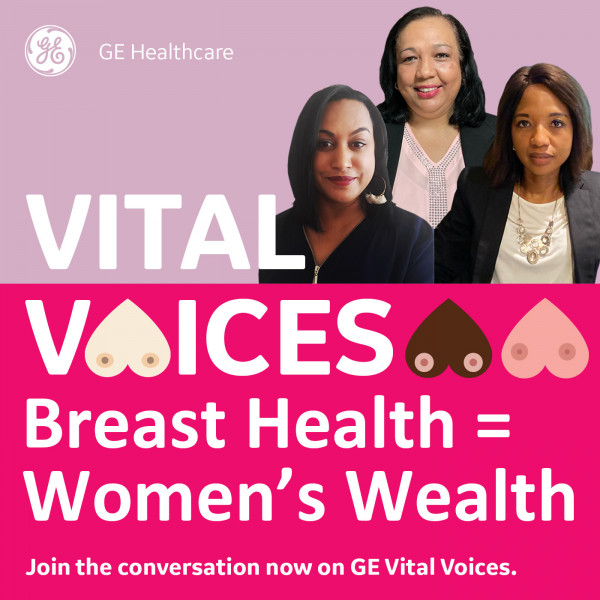 Breast Health = Women's Health
It takes a team to beat and treat Breast Cancer.

Breast cancer is the most prevalent cancer in women globally and so in this episode, in support of Breast Cancer Awareness Month, we take a look at the breast cancer diagnosis journey from mammograms to radiology to surgery from the point of view of healthcare providers.

We talk to Dr Natalie Glade, Chief Mammographer at Helen Joseph Hospital, Dr Neo Ndlovu, Radiologist at Diagnostic Radiological Services and Dr Nivashini Murugan, Head of Breast Surgery at the Chris Hani Baragwanath Hospital. They speak to us about the importance of early detection and cooperation among healthcare professionals.

GE Vital Voices is brought to you by GE Healthcare. Healthcare has never been more accessible, intelligent or dynamic. It's also never been under more pressure. That's where GE Healthcare comes in – you and us, the clinicians and professionals on the frontlines of delivering healthcare for your patients and communities and those building the intelligent devices, data analytics, applications and services to enable you to do so more efficiently and with better outcomes. Together, we're at the centre of an ecosystem striving for precision health.

Find us on gehealthcare.africa or on social media as GE Africa.
The show is presented by Elna Schütz and recorded by Solid Gold Podcast Studios.