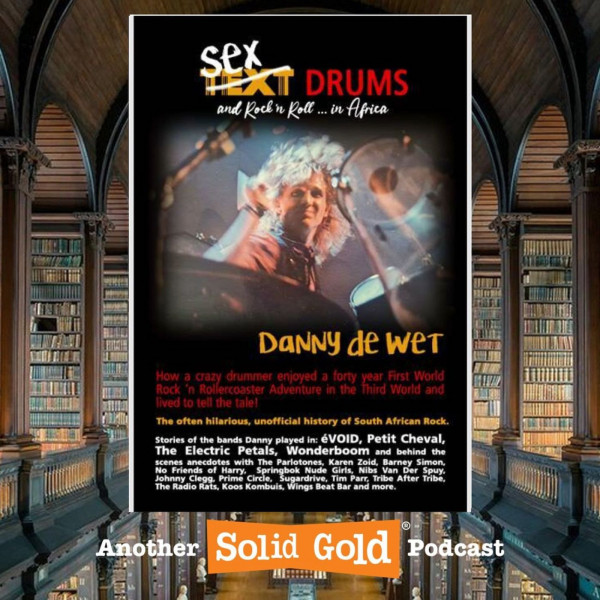 #026 Sex, Drums and Rock 'n' Roll.... In Africa | Danny de Wet
A guide to the best decade evah - The 80s!

The 80s were a time of hope and frustration for teens and 20-somethings in South Africa, but there was a whole lot of boogying going on.

Drummer (and wannabe frontman!) of such iconic SA bands, such as eVoid, Petit Cheval and Wonderboom, Danny de Wet takes us back on a memory trip through the fogs of time, to an era that not only those that lived through it will appreciate, but as a handy manual for the youngers who are locked into electronics and social media on just how the youth used to live their lives.

For this (mostly) unadulterated look at one of the most prolific times in SA Rock history, #ListenHere for a bit of background - and then get the book to find out more.