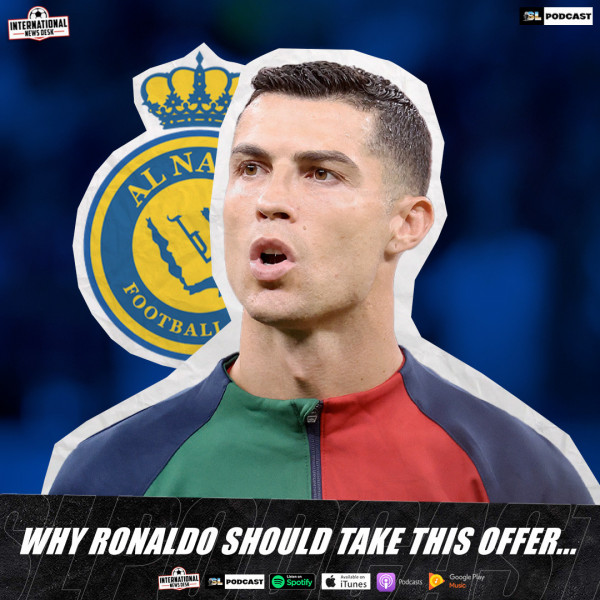 Why Ronaldo Should Take This Offer...
The 2022 FIFA World Cup group stages are coming to a close with the majority of qualified teams already through to the next round. Only 4 spots are left. So far, this world cup has brought an immense level of excitement, with results causing shock and surprise throughout - most notably Argentina's loss to Saudi Arabia on match day 1. This could be seen as a blessing as you never want to peak too early in a tournament of this magnitude.

Senegal and Morocco have qualified out of the group stages with Tunisia putting in a valiant effort, having beaten the current title holders France 1-0. Ghana still stands a chance of making it to the knockout stages and Cameroon have a tougher route forward. So far, this world cup has been one of the most entertaining ones to date, what more does the 2022 tournament hold?

On the latest episode of the International News Desk, the 2022 FIFA World Cup continues with only a few group stage fixtures left and Cristiano Ronaldo has once ago been offered a ludicrous deal after the Portuguese super-star became a free agent after he and Manchester United agreed to part ways.