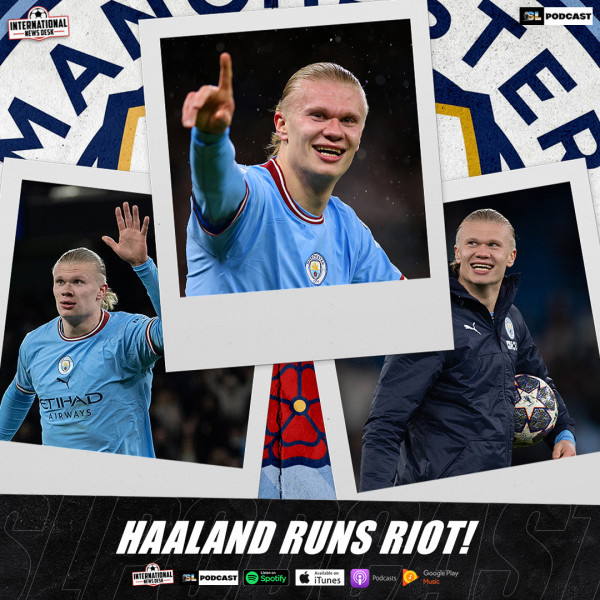 Haaland Runs Riot!
Erling Haaland helped Manchester City progress to the quarter-finals of the 2022/23 UEFA Champions League after they beat Bundesliga outfit RB Leipzig 7-0 on Tuesday night, ending the legs with an 8-1 aggregate. In the process, Haaland \had a 5-star performance which saw the 22-year-old net a staggering 5 goals, a feat only 2 players other have done before; Lionel Messi and Luiz Adriano. Haaland got goal number 5 in the 57th minute, which means he now holds the record for the fastest 5-goal scored by a single player in the UCL. Manchester City proved to be too dominant for the traveling germans, with the citizens now in line to go all the way - a fete they have never done before.

Both teams from Milan also progress to the quarter-finals with Inter Milan beating Porto and AC Milan getting past Tottenham Hotspur. On Wednesday night, a mouth-watering clash takes place between Real Madrid and Liverpool, who sit with a 5-2 deficit to overcome. "If anyone can overcome a 5-2 aggregate, it's Liverpool," says Kurt Buckerfield when discussing the matter at hand. Los Blancos will be at home which makes this task even trickier for the team from Merseyside and the bookies reckon this result is in favour of the home team.

On the latest episode of the International News Desk, former Mamelodi Sundowns and Sheffield Wednesday United goalkeeper Sean Roberts picks the brain of Soccer Laduma International News correspondent Kurt Buckerfield about the recent and upcoming UCL fixtures. The gents also speak about Manchester United's star signing Casemiro and his aggressive behaviour and what chances the Red Devils have to progress in the UEFA Europa League!