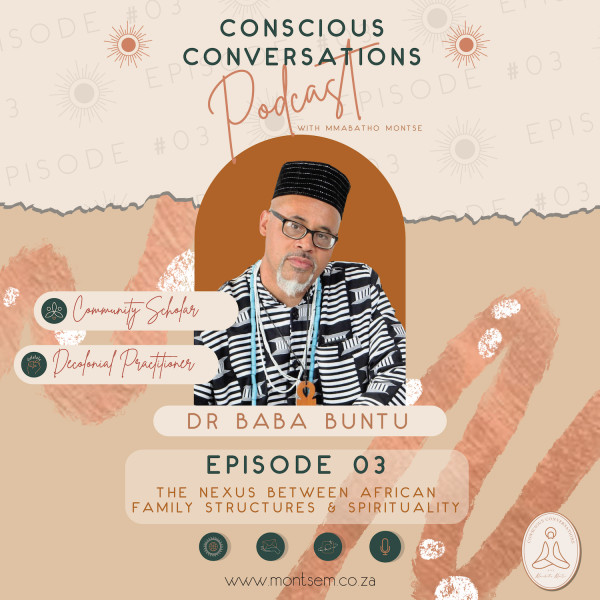 The nexus between African family structures & spirituality
Dr Baba Buntu is a Community Scholar and Decolonial Practitioner. He is also the founding director of eBukhosini Solutions, a people-centred company specializing in African-Centered Education. As a Pan-African educator, writer, researcher, mentor and counsellor, Baba Buntu has more than 30 years of experience in conceptualizing and implementing programs on cultural literacy, social/epistemic justice, innovative entrepreneurship, youth empowerment and indigenous knowledge – particularly suited for African applicability.
Dr Buntu's areas of expertise include research, training facilitation, counselling/therapeutic processes, and curriculum development. In 2010 he initiated the SHABAKA - MEN OF AFRICA; a platform for activity-based mentoring of Black Men in a process of self-knowledge, restoration and empowering their role within the African family and community. He mentors young, emerging leaders and has designed train-the-trainer programs for entrepreneurs and community organizations. Based in South Africa and working across the different provinces of the country Baba Buntu has had several international working engagements in parts of Africa, Europe and the Americas.
His articles have appeared in academic journals and anthologies published in South Africa, Namibia, Nigeria, Norway, the UK, and the USA. He holds a Doctoral and a Masters Degree in Philosophy of Education from UNISA.