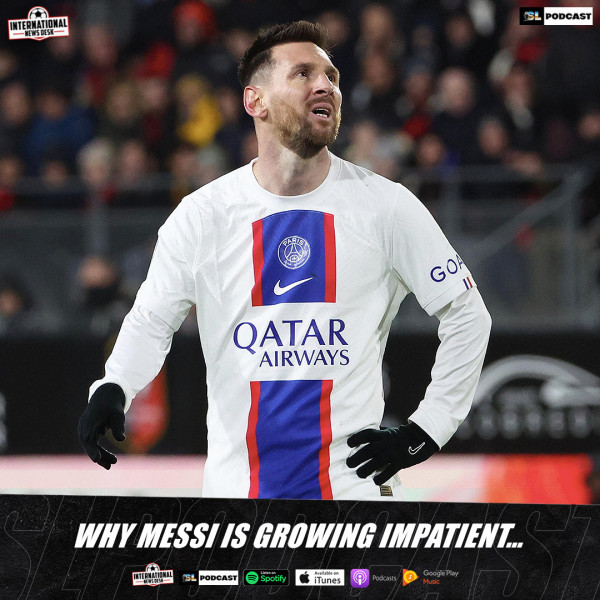 Why Messi Is Growing Impatient…
The 2022/23 English Premier League has come to a close and the Champions, Manchester City, do not look done just yet. The Citizens have 2 games remaining, both finals, and both are of vital importance to claim their first-ever treble! Manchester City will face off against noisy Neighbours Manchester United in the FA Cup Final on Saturday 3 June. The Red Devils will have it all to play for as they are hoping to get the better of Pep Guardiola and his team. City will have a lot of pressure riding on this match as a week later, they will be playing in the UEFA Champions League Final, against a difficult opponent, Inter Milan. City is more than capable of emerging victorious in both fixtures, but will they be able to handle the pressure, the physicality, and the emotions which are ever present in high-stakes matches; especially back-to-back?

Harry Kane has not been the talk of the town this season, considering Erling Haaland has stolen the headline and has broken just about every record. Kane has been a silent assassin, scoring 30 premier league goals, in a poor Tottenham side. At the start of the season, Erling Haaland was scoring a hattrick for what seemed like every week, but Kane was grabbing goals and has proven himself to be a world-class striker. Given the current state of affairs of Tottenham, Kane looks to be on his way out sooner rather than later, as he is desperate to win Silverware. Manchester United is the favourite to sign the 30-year-old, but will Tottenham be open to dealing with a rival?

For what has seemingly been dragging on for months, Lionel Messi's camp is growing frustrated and impatience with the potential return to Barcelona. It is no secret that Messi and Barcelona are both interested in being reunited, however, La Liga's Financial Fair Play Rules require the Catalan giants to make some changes before bringing Messi 'home.'

On the latest episode of the International News Desk, Lionel Messi's future is still up in the air and Harry Kane could be on his way out of Tottenham. Manchester City has it all to play for as they seek their first-ever treble and Jose Mourinho has lost his first-ever European final.