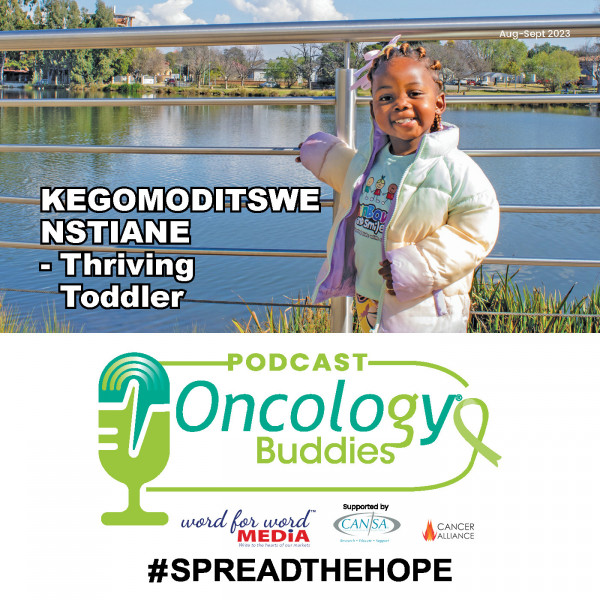 Kegomoditswe Nstiane - thriving toddler
Kegomoditswe Nstiane shares the journey of her daughter, Karabo, who was diagnosed with hepatoblastoma at four months old and how she is now an energetic three-year-old who is thriving.

This episode is brought to you by Astellas Oncology with the purpose of raising awareness and education on prostate cancer. Statements of fact and opinions expressed are those of the contributor and are not the opinion or position of Astellas.