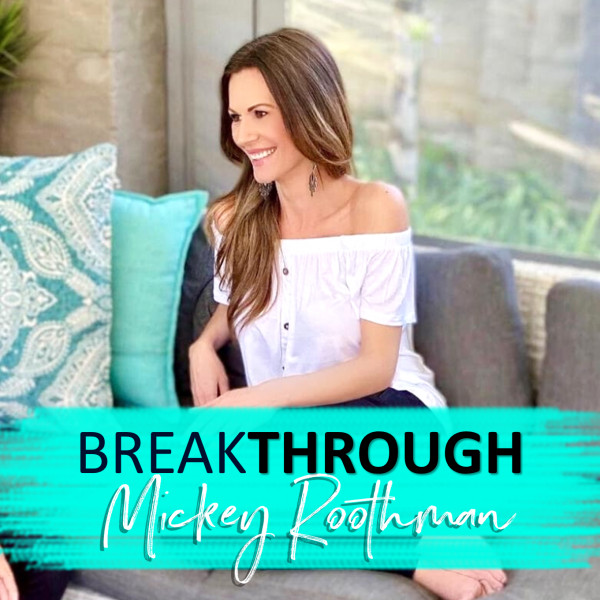 Breakthrough With Coach Mickey Roothman
Hi there!
I'm Mickey Roothman, a Transformational Breakthrough Coach, Speaker, Growth Strategist, Author & Cognitive Behavioral Therapy Practitioner.

This podcast is the next best thing to having myself and other amazing mentors, coaches and thought leaders as your own personal coaches and mentors on your personal and professional growth and development journey!

My vision with this podcast channel is to help, serve and reach as many people as I possibly can to unlock and unleash their inner greatness & highest potential, ditch their limitations & obstacles and ultimately create a life and business that they absolutely love, with total ease!

Here we cover everything from conscious living to conscious leadership, spirituality, personal and professional growth and at times some business growth strategies!

Each episode is jam packed with the most powerful and actionable tips, tools, strategies, guidance and advice that have worked for me and hundreds of my clients to help YOU to take massive leaps forward towards creating the life and business of your dreams, with absolute ease!

If you're ready to get unstuck, move forward and finally get your breakthrough then this is the place to be.

Welcome to BREAKTHROUGH!