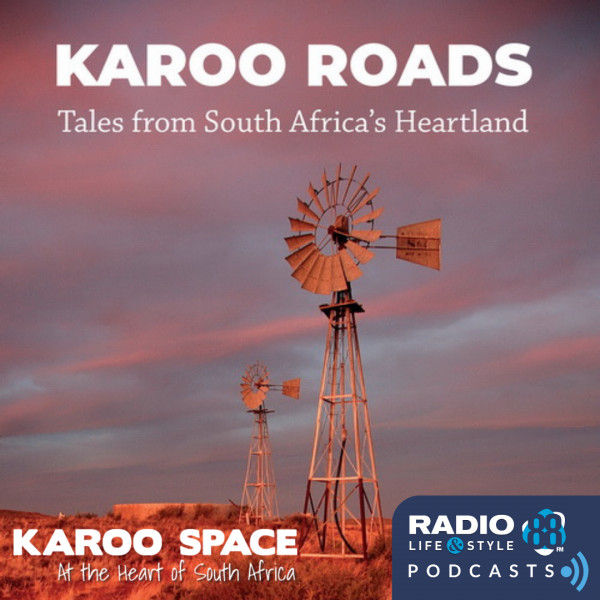 The Karoo Roads Companion
The companion podcast to the "Karoo Roads" Book Series: a massive quilt of magic stories, brought to you from the Outback of South Africa - written, photographed and published by Julienne du Toit and Chris Marais.
the Karoo Roads series is a collection of more than 60 outstanding Karoo stories in three books, gathered over 20 years of rambling on dirt roads and forgotten highways, in snow and sunshine.
Many of the characters in them, like Matjiesfontein's David Rawdon, Outa Lappies of Prince Albert, Group Captain 'Dutch' Hugo of Pampoenpoort Farm, Alfie Wewege of Port Nolloth, the Elders of Lekkersing village in the Richtersveld and a slew of old-time steam train drivers from De Aar, have since passed on. But, in these pages, they live and breathe once more.
Through these three books you will discover the hidden stories of the Karoo. You will discover a rock star traffic cop, a world-class farm school, a couple who live in a castle, an Old School newspaperman with the highway in his eyes and a desert festival that lights up the Tankwa skies every year.
Light the fire, pour the drink, sink into your favourite chair and join us on a series of adventures and discoveries.
To buy this book series, just email Julie at
julie@karoospace.co.za
or visit the book section of our website, karoospace.co.za.