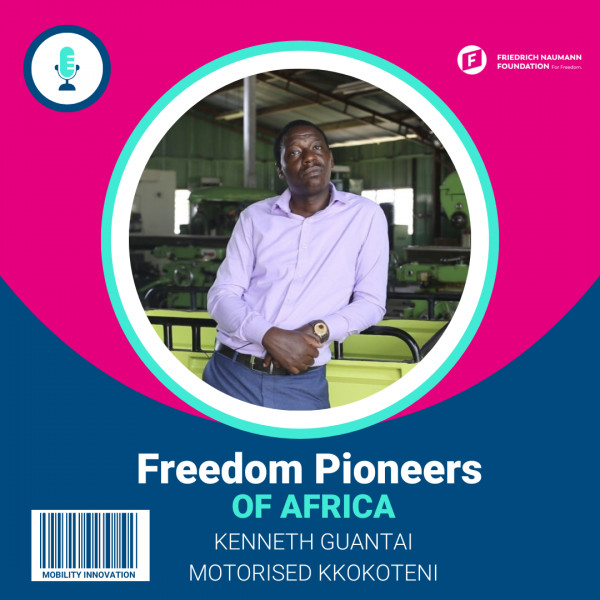 #10 Mobility Innovation - Elocart Electric Mkokoteni
Kenneth Guantai is a Kenyan innovator and inventor. He noticed how the use of the regular tuk-tuks polluted the environment and how handcarts (referred to as mkokoteni by the locals) was tedious and tiresome for youths who used them to earn a living.
This concern led Kenneth to invent electric tuk-tuks and motorised mkokoteni to respond to the pollution and health hazard posed by the use of the regular tuk-tuks and handcarts. The Elocart handcarts self-recharge using kinetic energy.
These innovations have been well received by the tuk-tuk and mkokoteni operators, and will undoubtedly improve the lives of Kenyan citizens.
Air pollution is the leading cause of fatal respiratory diseases and the greatest killer in the world today.
The initiation of clean energy and environmental conservation has brought an eco-friendly approach to technology, seen in the gradual replacement of fuel-based machines and vehicles that release toxic gases with electric options.
In Kenya, Kenneth Guantai has found a way to curb the air pollution caused by tuk-tuks and provide a more convenient and efficient replacement for handcarts in African cities.

In the tenth episode of Freedom Pioneers of Africa, Kenneth presents his concept, which was broadcast across eighteen community radio stations in Malawi, South Africa, Zimbabwe, Tanzania, Namibia and Zambia. Listers give their thoughts on the projects presented by upcoming innovators and whether the initiative would work in their environments.
Kenneth also discusses his initiative with our resident Global Connector, Bianca Praetorius. Bianca is a startup pitch coach who offers insights into all things technology, digitisation and innovation.

The featured radio stations in order of appearance: Radio Dialogue, Triple A FM, Oranjemund FM and BCR Radio.
The featured languages in order of appearance: English, Kiswahili & Siswati.