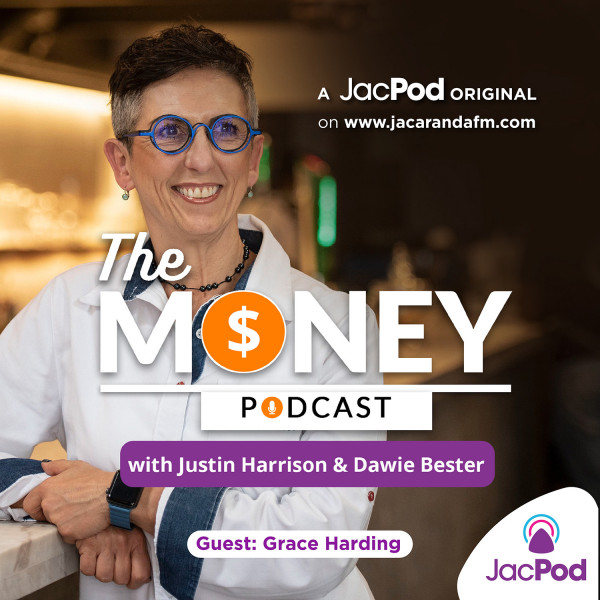 Ocean Basket CEO - Grace Harding
In our first episode of Season 5 of The Money Podcast, Justin and Dawie talk to Grace Harding, the CEO of Ocean Basket to find out what motivates her. We get the inside scoop on her career journey and her path to CEO of one of South Africa's most recognizable restaurant brands.
Grace Harding shares her opinions on wealth, money and people with us and gives us the inside track on her life at the top running a brand that is now on multiple continents and proudly flying the South African flag abroad.
This interview is a must listen for anyone who's serious about discovering what it takes to successfully run a business whilst still remaining people focused and keeping the balance between making money and remaining humble.