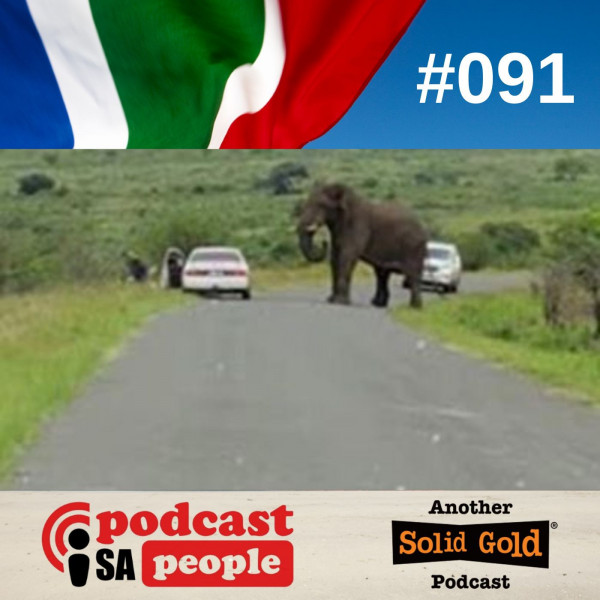 #091 Don't Jump Out - Dive Right In!
Listen up and Join Saffers at Home and Abroad.

In a week that saw a video of someone jumping out of a car in the Hluhluwe-Mfolozi Park to evade a tusker, more level-headed people (well, those with their feet firmly planted on SA soil, while their heads are in the stars) are reaching for Mars and beyond, Jenni Baxter and Melanie Walker encourage you to do go for the elder people in your world, we find a pocket full of happiness with Richard E Grant down under, and JRR Tolkien has become the most-paid dead celeb!

Local good news has no limits - catch our podcast!