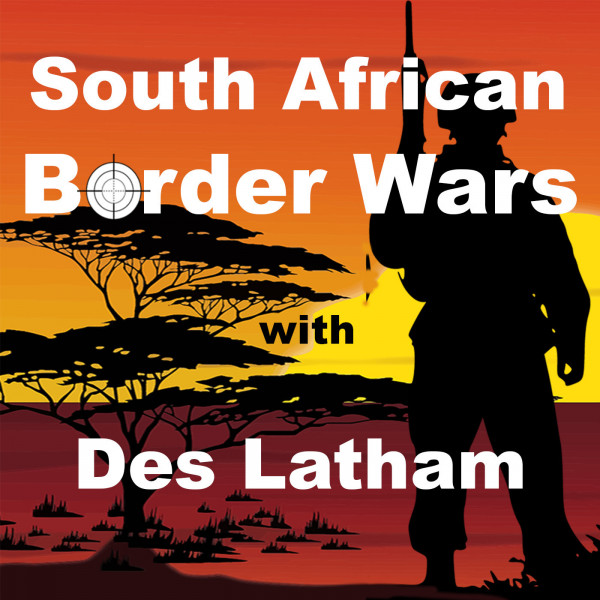 Episode 113 - More details about the fierce fighting when PLAN invaded Namibia in April 1989
This is episode 113, we're wrapping up the series with the final days of South West Africa as the country became Namibia.

I'll talk about the SADF's departure later in this episode. First we need to go over the events in early April 1989 that almost put paid to the peace agreement. As you heard last week, SWAPO leader Sam Nujoma had ordered his military wing, PLAN to invade Namibia starting on April 1st.

We've spent time hearing about the diplomatic fallout — now for some details about what happened on the ground. Constable Sakkie Jooste for example, group leader of Koevoets Zulu Five Juliet, who was based on high ground overlooking the Kunene River — a hotspot for SWAPO crossings west of Ruacana. There had been no reports of anything untoward overnight, but that was not surprising because the night had been dark, no moonlight. Excellent for anyone moving around and at first light Jooste's radio crackled with the report that spoor of about 50 insurgents had been found.

Jooste thought they were mistaken, and went to check the signs himself. IT was true, so he reported this to Ruacana police control. The war was supposed to be over, so he didn't want to make himself look foolish, he didn't want to appear jittery. Just in case, he called his men together and headed off to track the spoor about 15 km west of Ruacana. It was clear a large number of insurgents had crossed, map reference VL0873, Chevron boots, SWAPO, and some barefoot.

Oshakati was contacted, General Dreyer was in command, and Inspector Nick Peens who was commander of Kaokaland police radio'd Jooste back. Mobile Air operations head Captain Keith Fryer was called in, to request a bosbok spotter plane to be despatched to Opuwo so Peens could go see for himself what was going on. He also asked Fryer to organise a few Alouette gunships.
"Why should I put gunships on standby?" Asked Fryer, "There's been no infiltration.."

"But there has," answered police comms control room sergeant Rassie Ras.

Then at 08h05 another unit Zulu Hotel commanded by Constable Danie Fourie reported they'd found tracks of insurgents near the others.

Most of Zulu's team, inlcuding /yankee, Hotel, Oscar, were on their way to chase the insurgents while one of the team members radio'd back "April fool, April Foo, the whole lot of us…"
He was cut short by Warrant Officer Fanna du Rand
On the mountain, Koevoet commanders said a small war had broken out. SWAPO was firing downhill and missing, while the police fired back. The insurgents fled, heading towards the northern slope of the hill, and were spotted by the Captain Slade. Still the police on board didn't open fire.

What was going on? SWAPO was supposed to be moving north inside Angola, towards bases where the UN would be counting them and disarming the fighters. Instead, here they were inside Namibia, shooting at the security forces.