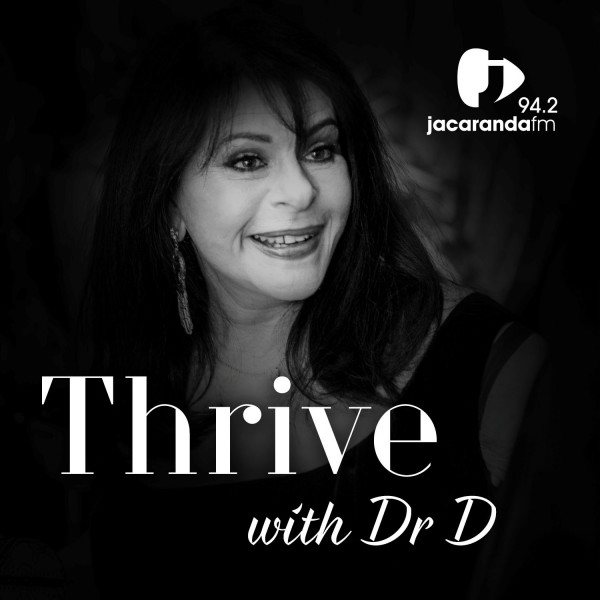 Acclaimed Music Director Bryan Schimmel on beating the odds
Bryan Schimmel* is widely regarded as one of the leading and most diverse Music Directors, Arrangers and Orchestrators in South Africa.
Aside from a story of success as a musician, his story is one of facing, overcoming and living with challenges, and beating the odds.
Bryan has succeeded as a musician despite being a stutterer his entire life, as well as a victim of bullying, homophobia and a very difficult relationship with his late father. He is a recovered crystal meth addict and he's been HIV+ for around two decades.
Bryan lived in the US from 1995 – 2002. When his life was at its most dire and desperate, he made a choice to return to South Africa to reclaim his life, reboot his career and became one of the most successful musicians in South Africa. Bryan talks to 'DrD' Dorianne Weil about that journey.

* With a career of more than thirty years, Bryan Schimmel has worked in theatre, special events, recording and television across a full spectrum of music from rock bands to Big Bands, string quartets to symphony orchestras. pop to hip-hop. His theatre credits include music direction of PRISCILLA QUEEN OF THE DESERT, ANNIE, JERSEY BOYS, DREAMGIRLS, CHICAGO, WE WILL ROCK YOU, RENT and THOROUGHLY MODERN MILLIE working alongside international creative teams. He co-created the original A HANDFUL OF KEYS in 1994 and played the first 350 performances. Most recently, Bryan arranged and conducted a 45-piece orchestra for five sold-out performances of JONATHAN ROXMOUTH: The Musicals in Concert.