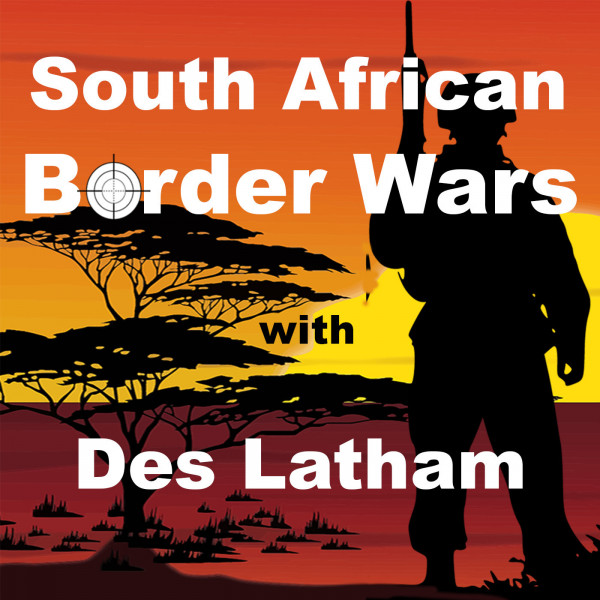 Episode 98 – Hougaard goes marauding and a Russian commander dies as an ammunition bunker explodes
When we left off last episode it was the end of Operation Moduler, and Cuban Leader Fidel Castro had begun to consider a negotiated solution to the Namibian and Angolan war.

There was a side-show planned before the next major op in Angola. The SADF top brass had finally decided to try and cut off the logistics route west of Cuito Cuanavale through to Menongue.

This was also a period in the war where the generals began to get more and more involved in the tactical decisions.

Some of the upcoming battles were going to involve the SADF forces creeping ahead, similar to the fighting in World War One. FAPLA had not folded and run, commanders on the ground said that the enemy had often fought with a degree of determination that drew grudging respect from the South Africans.

It's time to consider Jan Hougaard's Marauders and an approach that perhaps in hindsight, was about two months too late but better late than never.

The commandant had been sent back to Rundu in late October to put together a secret mission to head west of Cuito Cuanavale, where the road runs east west but the rivers run north south.

That means there's quite a few points that are strategic because they're bridges or drifts, at least five places where a motivated and well structured team of saboteurs or attackers could cause mayhem. Convoys of vehicles were arriving in Cuito virtually daily, some with 300 or more trucks, tankers and support machines, bringing supplies and equipment. Each convoy that made the trip safely from Menongue 200 km to the west was greeted by cheers, and each was a knife in the back of the SADF morale.
He had to begin destabilising FAPLAs routes by early December, so he turned to 120 men from 101 Battalion made up of soldiers from Ovamboland. The mobile rocket Launcher battery was shifted from Hartslief to Hougaard. He scouted around Fort Buffalo, 32 Battalion's headquarters, and managed to pull together a special support company with 81mm mortars, jeep mounted 106 mm anti-tank guns and Milan anti-tank missiles.
The Angolans had been forced to recruit more troops and rush them south, many had not been trained properly and the calibre of fighting man on FAPLAs side had dropped.

But offsetting this was a far cleverer approach to fighting the South Africans. FAPLA had already shown some steel in previous confrontations, they had deployed their mechanised units in a more mobile fashion, moving them around the battlefield. The Cubans and Russian advisors were more hands on as well.