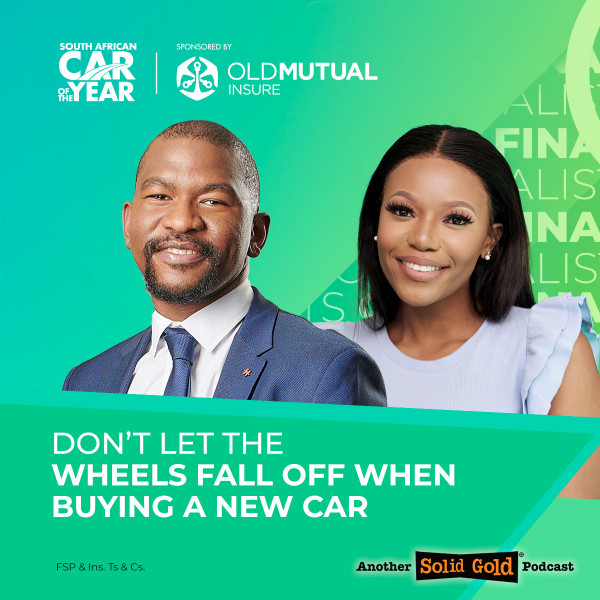 Don't let the wheels fall off when buying a new car
Purchasing a new car is an exciting experience but it also comes with a lot of responsibility, including understanding the insurance implications of owning a new vehicle.
The prestigious 2023 South African Car of the Year (COTY) competition, sponsored by Old Mutual Insure, not only helps consumers make insight-driven purchasing decisions when looking to buy a vehicle but also aims to provide valuable guidance from experienced and respected professionals.
In this episode of the Old Mutual Insure Podcast, Nicolette Mashile, founder of Financial Fitness Bunnies – a Consumer Financial Education Content agency, hosts an everything-you-need-to-know discussion with Soul Abraham, Chief Executive for Retail at Old Mutual Insure, around the insurance implications of buying a new car. So, buckle up and get ready for an informative ride!
Talk with us on our socials by using the hashtag #SACOTY2023 or visit
www.ominsurecoty.co.za
for more.